Permalink
| October 24th, 2006
Deprecated
: preg_replace(): The /e modifier is deprecated, use preg_replace_callback instead in
/home/pxl/pixelbomb.com/blog/wp-content/plugins/wp-gallery2/g2embed.php
on line
457
Deprecated
: preg_replace(): The /e modifier is deprecated, use preg_replace_callback instead in
/home/pxl/pixelbomb.com/blog/wp-content/plugins/wp-gallery2/g2embed.php
on line
468
Deprecated
: preg_replace(): The /e modifier is deprecated, use preg_replace_callback instead in
/home/pxl/pixelbomb.com/blog/wp-includes/functions-formatting.php
on line
76
Strict Standards
: call_user_func_array() expects parameter 1 to be a valid callback, non-static method UltimateTagWarriorActions::ultimate_the_content_filter() should not be called statically in
/home/pxl/pixelbomb.com/blog/wp-includes/functions.php
on line
927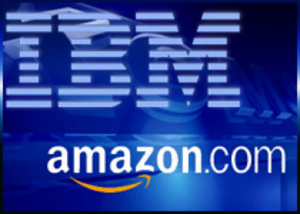 I.B.M., the holder of the largest patent storehouse in corporate America, often finds itself defending itself against patent claims from aggressive plaintiffs, seeking a payout.
But the International Business Machines Corporation became the aggressor on Monday, filing two lawsuits against Amazon.com that contend the big online retailer has built its business on technology developed by I.B.M.
The suits, filed in two federal courts in Texas, seek unspecified damages, but I.B.M. contends that Amazon's infringement is broad, suggesting the potential for a sizable judgment or settlement.
"These patents are core to modern electronic commerce," said John Kelly, senior vice president for technology and intellectual property at I.B.M. "Most if not all of Amazon's business is built on top of this technology."