Permalink
| August 9th, 2006
Deprecated
: preg_replace(): The /e modifier is deprecated, use preg_replace_callback instead in
/home/pxl/pixelbomb.com/blog/wp-content/plugins/wp-gallery2/g2embed.php
on line
457
Deprecated
: preg_replace(): The /e modifier is deprecated, use preg_replace_callback instead in
/home/pxl/pixelbomb.com/blog/wp-content/plugins/wp-gallery2/g2embed.php
on line
468
Deprecated
: preg_replace(): The /e modifier is deprecated, use preg_replace_callback instead in
/home/pxl/pixelbomb.com/blog/wp-includes/functions-formatting.php
on line
76
Strict Standards
: call_user_func_array() expects parameter 1 to be a valid callback, non-static method UltimateTagWarriorActions::ultimate_the_content_filter() should not be called statically in
/home/pxl/pixelbomb.com/blog/wp-includes/functions.php
on line
927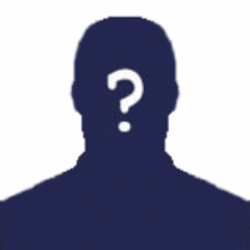 AOL Research Labs thought that it would be fun if they released all of the search data for 657,000 of their users. The data included all of the searches performed by those users over a three month period, including a unique User ID (as to shield their actual name), Query, Query Time, Click Through Rank, and Destination URL.
No big deal, right? After all, people's names were masked by a user number. Tell that to AOL search user number 4417749. No. 4417749 conducted hundreds of searches over a three-month period … And search by search, click by click, the identity of AOL user No. 4417749 became easier to discern … It did not take much investigating to follow that data trail to Thelma Arnold.
AOL has since pulled the data from its site, but that hasn't stopped it from continuing to spread. For the interested, the search data can be downloaded from here.