Permalink
| May 12th, 2006
Deprecated
: preg_replace(): The /e modifier is deprecated, use preg_replace_callback instead in
/home/pxl/pixelbomb.com/blog/wp-content/plugins/wp-gallery2/g2embed.php
on line
457
Deprecated
: preg_replace(): The /e modifier is deprecated, use preg_replace_callback instead in
/home/pxl/pixelbomb.com/blog/wp-content/plugins/wp-gallery2/g2embed.php
on line
468
Deprecated
: preg_replace(): The /e modifier is deprecated, use preg_replace_callback instead in
/home/pxl/pixelbomb.com/blog/wp-includes/functions-formatting.php
on line
76
Strict Standards
: call_user_func_array() expects parameter 1 to be a valid callback, non-static method UltimateTagWarriorActions::ultimate_the_content_filter() should not be called statically in
/home/pxl/pixelbomb.com/blog/wp-includes/functions.php
on line
927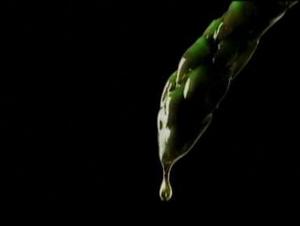 In a new bid to lure you away from meat, PETA is celebrating National Orgasm Day, and is reminding everyone that red meat clogs the arteries and leads to a less pleasurable orgasm. Straight from Pamela Anderson's lips — of course who knows where they've been.
"It's coming! National Orgasm Day, a spring holiday long celebrated in Brazil, is finally hitting America. To celebrate, my friends at PETA and I would like to share this amazing video short with you. Everyone is looking for that magic bedroom pill. In China they eat ground up seal penises and in the States many are hooked on Viagra. When you consider that meat clogs arteries going not just to your heart but other vital organs, the best sex tip might just be to go veggie. Check out www.GoVeg.com for more info, and happy spring everybody!
Of course to that we must respond with the Manthem.
Video: PETA National Orgasms Day eCard
Video: Burger King Manthem
[via Adrants]