Permalink
| January 19th, 2006
Deprecated
: preg_replace(): The /e modifier is deprecated, use preg_replace_callback instead in
/home/pxl/pixelbomb.com/blog/wp-content/plugins/wp-gallery2/g2embed.php
on line
457
Deprecated
: preg_replace(): The /e modifier is deprecated, use preg_replace_callback instead in
/home/pxl/pixelbomb.com/blog/wp-content/plugins/wp-gallery2/g2embed.php
on line
468
Deprecated
: preg_replace(): The /e modifier is deprecated, use preg_replace_callback instead in
/home/pxl/pixelbomb.com/blog/wp-includes/functions-formatting.php
on line
76
Strict Standards
: call_user_func_array() expects parameter 1 to be a valid callback, non-static method UltimateTagWarriorActions::ultimate_the_content_filter() should not be called statically in
/home/pxl/pixelbomb.com/blog/wp-includes/functions.php
on line
927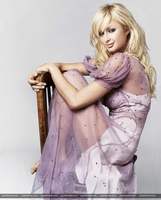 Despite appearing more than just naked in a homemade sex tape and nearly naked everywhere else, Paris Hilton has said that she will never pose naked for Playboy. Why? Because she's Paris Hilton.
"They've asked me a million times," Hilton said.

"Hef has been after me since I was 17, and I got offered a lot of money.

"But I'll never do it."

Asked why she refused the Playboy offer, the star replied:

"Because I'm Paris Hilton."
Ummm, okay.
[via MSN]