Permalink
| August 31st, 2005
Deprecated
: preg_replace(): The /e modifier is deprecated, use preg_replace_callback instead in
/home/pxl/pixelbomb.com/blog/wp-content/plugins/wp-gallery2/g2embed.php
on line
457
Deprecated
: preg_replace(): The /e modifier is deprecated, use preg_replace_callback instead in
/home/pxl/pixelbomb.com/blog/wp-content/plugins/wp-gallery2/g2embed.php
on line
468
Deprecated
: preg_replace(): The /e modifier is deprecated, use preg_replace_callback instead in
/home/pxl/pixelbomb.com/blog/wp-includes/functions-formatting.php
on line
76
Strict Standards
: call_user_func_array() expects parameter 1 to be a valid callback, non-static method UltimateTagWarriorActions::ultimate_the_content_filter() should not be called statically in
/home/pxl/pixelbomb.com/blog/wp-includes/functions.php
on line
927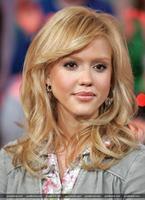 Jessica Alba has confessed that she fantasizes about being president because she loves dominating men.
(My sexiest fantasy is) me in the Oval Office, in a suit, surrounded by male aides, smiling sweetly at the camera, knowing I rule everybody.

I'm all about female empowerment.
So, to date the presidential ballot reads:
[ ] Hillary Clinton
[ ] Christoper Walken
[ ] Macgyver
[ ] Jessica Alba
This would have been a tough decision had Christopher Walken maintained his running, but since he's out, it's a no-brainer. My vote is for Jessica Alba.
[via ContactMusic]